Start A Business Online
Welcome!
If you want to take back your life and wake up every day working for yourself, hopefully this page can help you find some great resources that I used to start my own online marketing company.
Credit Scores
Credit Cards
Accounting
Legal Zoom
Domain
Hosting
Build a Website

Themes
Adobe
Whitespark
Social Tools

Get Paid
MORE
1. Check ALL THREE Credit Reports and Scores to see what kind of interest rates you'd qualify for opening a business credit card.
If you're not completely satisfied with the ScoreSense (FreeScore360) product, cancel within 7 days and you won't be charged at all. Simply ask for a refund on your $1.00 processing fee.
It's that easy to know everything about your credit history and current situation…. FOR FREE!
2. Earn rewards while you spend money investing in your business! No question, it takes money to make money, so why not earn points/rewards while you spend? I recommend the Southwest Airlines CC through Chase Bank due to the 50,000 bonus points they offer upon signing up! That's a lot of FREE business travel if booked correctly.
3. ACCOUNTING – Track your expenses and revenue – you're in this for the money, so start measuring how you're doing financially. Quickbooks makes it easy to access your accounts anywhere.
4. LEGAL SET-UP – Take the headache out of starting a business by registering your business online through Legalzoom. Legalzoom is a leader in reliablility and will ensure you're taken care of and protected legally.
4. DOMAIN REGISTRATION – Now it's time to start that MONEY WEBSITE. Start by registering a domain online through a registrar. Add a SSL Certificate if you plan to accept credit card payments on your website. I recommend NameCheap for its user-interface, great prices, free WHOIS privacy.
5. HOSTING – Next, we need to find a host server for the domain you registered. There are hundreds of hosting options available out there, but here are some of my favorites (in no particular order). If it's going to be a large website with many pages, forms, data-storing, functions, then it will require a more powerful and dedicated host.
6) Build your website
a) Choose a Platform and Theme that will become the framework of your website. I recommend both Themeforest and ThemeFuse.
b) Generate unique and original content
c) generate a unique brand logo
d) create images and logos yourself with Adobe Creative Cloud
7) Generate Leads
a) Local Citations – discover what citation directory sources your competitors are on by using Whitespark!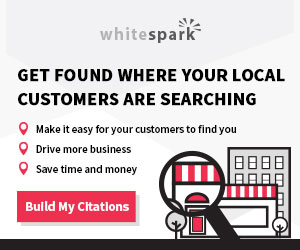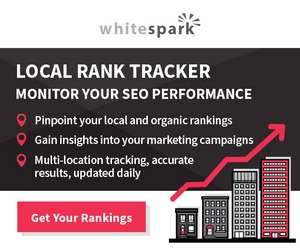 c) Manage your online reputation

f) Social Media Leads
g) SEO Analysis Tools – Backlinks, Anchor text, search stats
8) Get Paid
a) Credit Card Payments – Square
9) Do it huge